Welcome to the west coast of Rhodes. I hope you enjoy your journey!
I know a lot of people while visiting the island of Rhodes decide for themselves which side of the island they prefer.
Some prefer the West coast and others take a preference to the East side.
The problem is, it will be hard for you to decide unless you make a plan of what you want to see and when.
Here in this section, I am going to talk about the best places to visit on the West coast of the island.
From here you can decide what it is you want to do and make your plan accordingly.
I have lived here for many years on this beautiful island, and I am one of those that has taken a preference to the West coast.
For me, it is much more beautiful than the East side, and if you like peace and quiet, beautiful scenery, nice sunsets and nice places to visit,
I would always recommend to you the West coast of the island over the East coast.
Naturally, I am going to be talking about all the island as a whole, so you will have your chance to experience the East coast too, don't worry!
What's On Offer Down The West Coast Of Rhodes!
If you take the main road and make your journey south from Rhodes Town down the coast, it will take you across a distance of approximately 90 km.
This is the full length of the island from top to bottom, finishing at the beautiful beach of Prasonisi.
Along the way, there is a lot to see and experience. By no means should you be starting this excursion without the intention to see some of the places along the way!
There are some beautiful coastlines and villages to soak up. Ixia, Ialyssos/Trianda, Filerimos Mountain, The Butterfly Valley, The Ancient City Of Kamiros, Tholos, The Monolithos and Kritinia Castles and Siana to name some of them.
All of these places should not be missed, and we are going to be covering these in more detail.
Important
In my opinion, one of the most common mistakes people make is not giving themselves enough time to see what is on offer.
For example.
A lot of people come here on holiday and rent a car with the idea in mind that the island is quite small and they can see it all in just a few hours.
They take the car for one day only, and come back only seeing a fraction of what there is to see.
I think this is fine if you plan to see only one or two of the sites and historical locations, but if you are visiting Rhodes for the first time, then you need a lot longer.
There are thousands of years of history here, and there is no way it can all be seen and appreciated in one day.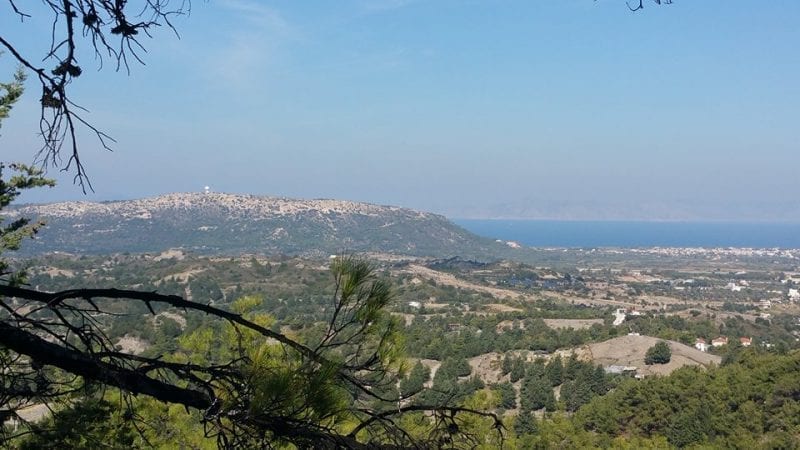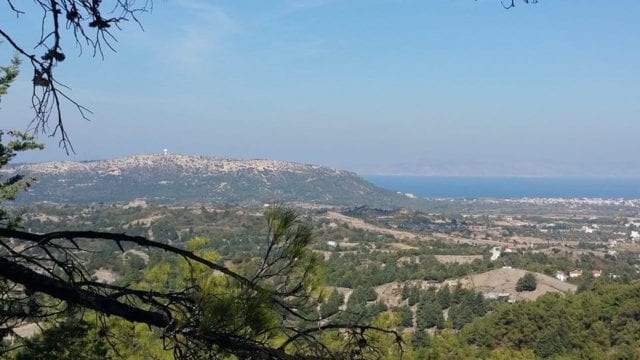 The West Coast of Rhodes: My Recommendation
If you are in a position to Rent A Car, then I would give yourself 2 days to see the West coast, 2 Days to see the East coast, and another 1 or 2 days to see the inner part of the island.
For sure, 6 or 7 days with a rental car, scooter, ATV will allow you to see as much as possible.
So, let's start our journey to the west shall we?
Select your area of interest below.
Don't forget, I am here if you have any questions. Just leave them in the comments section below!
Click From The Below Locations To Continue And Learn More About The West Coast Of Rhodes.