When it comes to motorcycle hire in Rhodes you are presented with a lot in the way of options. Like the rent a car option, the offers are endless but the prices for motorcycles and scooters are pretty much the same! More on that in a while.
So, how do you go about renting a motorcycle? What do you need with you? What is there to know?
Here I will go through some of the things you need to be aware of. I will cover some safety issues too. From here you will have a sound knowledge on what to expect so you can have the best possible time in Rhodes.
A lot of people prefer the motorcycle option for getting around for various reasons. It is a hot climate here in the summer time and some people simply do not want to be locked up in a rental car. Unless you have young children with you, scooters and motorcycles are a great way to see the island!
Let's Think Distance
A common question when it comes to hiring scooters and motorcycles is the distances involved when it comes to seeing the different attractions.
The island is not big at all, but when you are on two wheels it can take longer than you think. With the scooters too, the engine sizes are 50cc and they are not designed to be doing long distances at full throttle over long periods of time. After a while in the hot sun it can be quite a mission to go to some areas which are a little out of the way!
On saying that, for jumping around from one place to the other and making your way around more locally they are great. Of course it alleviates the issue of trying to park when you reach your destination too as the parking here can be a major headache in the high season!
Only yesterday I was in the center of Rhodes and I could not park my car at all, and it is winter time and January at the time of writing. So think what it is like when the tourism season starts. Impossible 🙂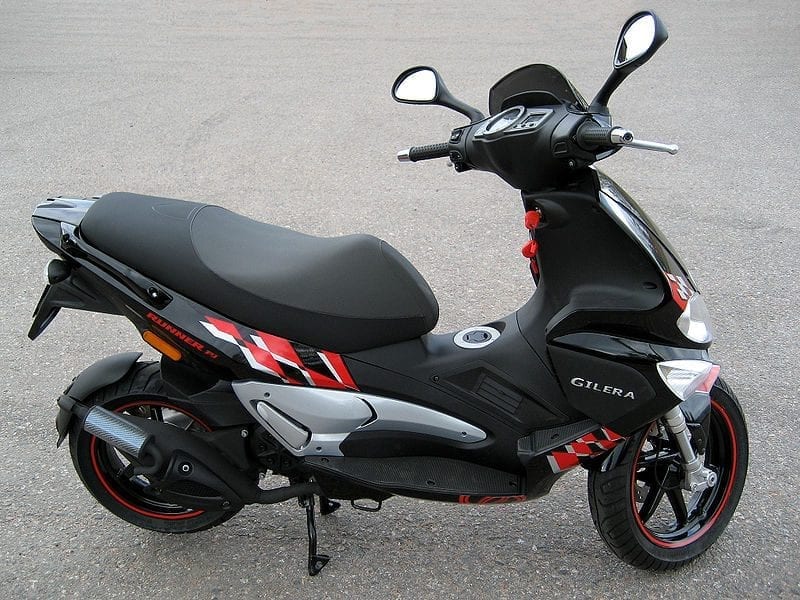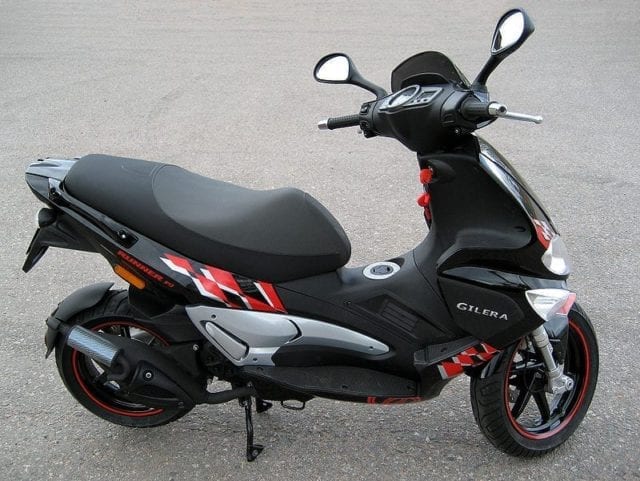 Things You Need
A Valid Driving Licence
An International Driving License if you are not an EU driving license holder!
You must be 21 years or older
You must have been driving more than 1 year!
A Valid Passport
A Valid Credit Card (some companies will take a cash deposit until your rental is finished)
Note You can not rent a motorcycle/scooter with a 50 cc engine on a normal car driving license anymore. Previously this was permitted but recent rules have stated that you need to hold the M or AM license. Also, the licence needs to be full and not a provisional.
Also, anything above this engine size requires you to hold a full motorcycle license!
Prices
When it comes to prices or motorcycle hire in Rhodes they are pretty much the same across the board. Of course it depends on the time of year you come as in the high season the prices tend to be a little higher (for everything) as opposed to the low season.
If you come in May for example you can rent a motorcycle with around 15 Euros per day with all the insurance included. In August, you will pay 25 – 30 Euros! These prices are for the 50 cc scooters. Naturally if you want a bigger bike and engine size then you pay a bigger price!
This also includes the helmet which must be worn at all times when riding. This brings me onto my next point!
Safety
Yes its hot, yes I am sweating, Wow it is too hot to wear this helmet. All the excuses I know! But please – WEAR IT!
The Greek people are actually quite famous for not wearing their helmets, some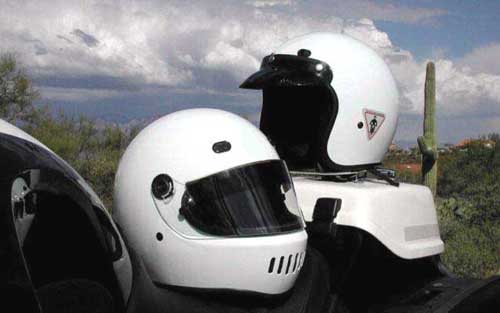 even have it over there arm and elbow while they fly around the streets. Well, one word of warning, if they have an accident their elbows will be fine, but that will not save their life.
Because some of the tourists see this behavior they also start to follow in suit. Be aware, it is law and a requirement to wear a motorcycle helmet despite what people tell you. If the police catch you – they will fine you – very simple!
Again as with the bicycle hire, safety is important. The amount of accidents and fatalities on the island of Rhodes are vast. It happens, whether you are on holiday or not! It is better to be safe than sorry. Wear your helmet if you rent a scooter or motorcycle, it will save your life!
Back to the Fun
Overall your time on a bike here will be great fun. There is nothing better than going down to the beach road on your motorcycle, stopping for a cold drink at one of the beach bars along the way. It is free and easy to get around Rhodes with a bike and this is why they are so popular!
Wherever you go on the island you will see hundreds of people all on two wheels having a great time, so why not join them? 🙂
Outlets
From the quieter places on the island, through all the main villages and even in the city you will find a place to rent a motorcycle. Also in your hotel just ask in the reception. Often, there are notice boards with information from a nearby shop and they will even bring the bike to you! It is more convenient this way and when you finish they will come back to make the collection!
Quad Bikes (ATV)
This is another popular option and I must admit they are great fun. Although I disagree with them being on the main roads it seems to be the done thing here in Rhodes.
If you are traveling in a rental car behind them you will see what I mean when I say I disagree. They can be very irritating and you cannot get past them, but hey – it is just the way it is 🙂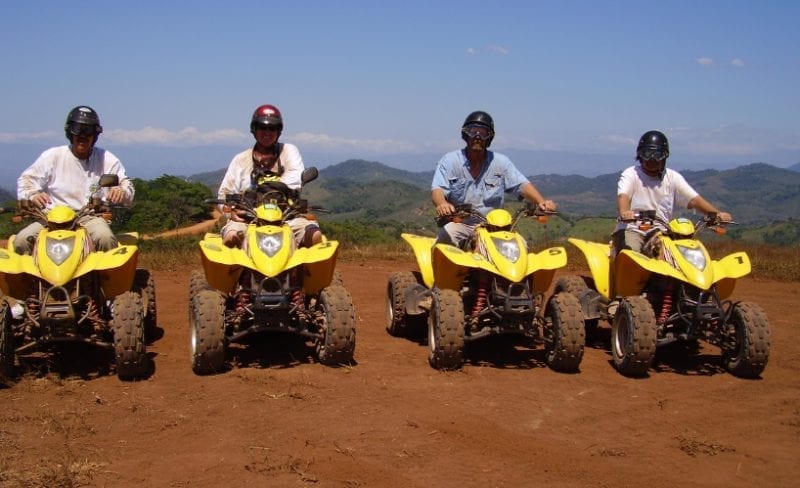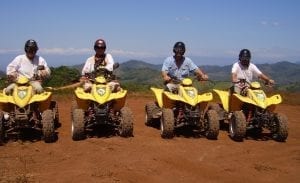 They are designed for off road really, but people use them to get around the island. I have personally used them too in the past and had a real blast! It was great fun and if you have never ridden one you should try it 🙂
They tend to price a little higher than the normal scooters but they are well worth it even if it is just for one day 🙂
Well I think I have exhausted the Rent a Motorcycle/Scooter section. From here you should have a better understanding of what is required. If you have something to add or to share just let me know. Leave a comment below and I will get back to you!
Maybe you have visited Rhodes before and had the experience of renting 2 wheels or an ATV? If so please share your story! I always love hearing from all of you!
Learn More About How To Get Around Rhodes. Click From The Options Below.