Today I want to talk to you about some prehistory facts of Rhodes in brief that you may not be aware of. Of course the history of Rhodes dates back centuries and there is a lot of detail when it comes to realizing actually how much history is here.
Here though I just want to go through the different periods and settlements in the early days! So many people visit the island of Rhodes and leave again without being aware of any of the history that it holds. Do not be one of them!
It is actually documented that the island was inhabited as far back as the stone age. We can safely say it is a long time ago can't we?
Naturally when we talk about Greek history it is surrounded by myth. Some we believe and some we don't, but I think this adds to the excitement of the days and years past.
The Telchines
The island was initially occupied by the Telchines and these were said to have amazing powers of magic and were an unusual race.
Aside from this they were also very clever and had a high skill when it came to crafting objects from metal. Have you ever heard of the Poseidon's Trident? It is pictured here (see above) and the Telchines made it! They also made the first statues of the Olympian Gods out of Bronze!
The Telchines indeed left their mark on the history on Rhodes all them centuries ago and it is said that the island at this time was named Telchina!
The Carians
It is not one hundred percent when the Carians fit into our history. I suppose we could out it as another myth!
What we do know is that they were from Caria in Southwest Anatolia. For those who do not know, Anatolia is the most western part of Asia also known as Asian Minor! Most of the inhabitants of Asian Minor are Turkish speaking.
If you ever look out from the north-west coast of Rhodes you can clearly see Turkey and just how close it is!
The Carians are said to be the first actual habitants of Rhodes.
The Phoenicians
This race of people had there wealth from shipping. Located along the coastal line of Lebanon and Syria they were gifted in the way of ship building. Of course, we are talking centuries ago here, so when it comes to the ships, I am talking about the great old ships with the heads of sea gods peering over the bow!
The Phoenician cities of Tyre and Sidon led the way and were the most authoritative throughout the land. Later Sidon would subside and Tyre would lead the rest of the way until the arrival of Alexander The Great in 334 BC. He asked for the submission of the city which duly happened peacefully.
The Minoan Civilization
This civilization originated from Crete and some of the other islands in the Aegean!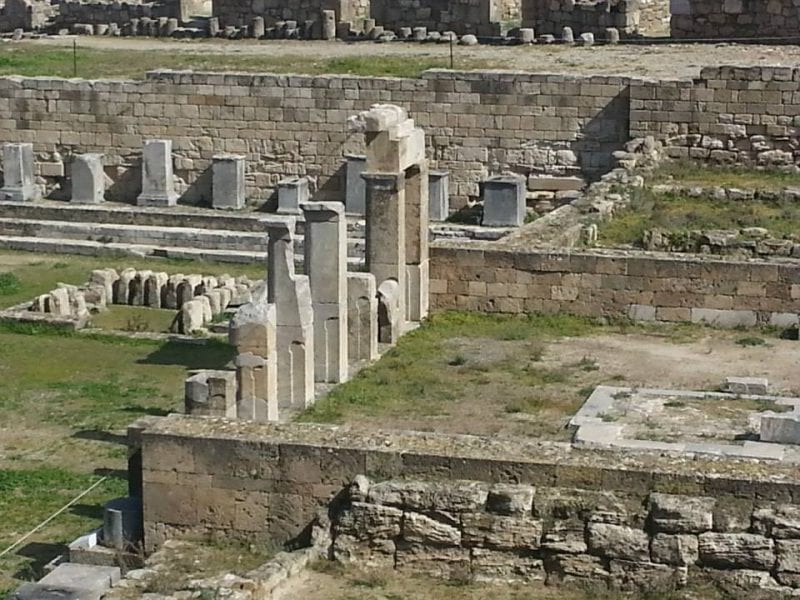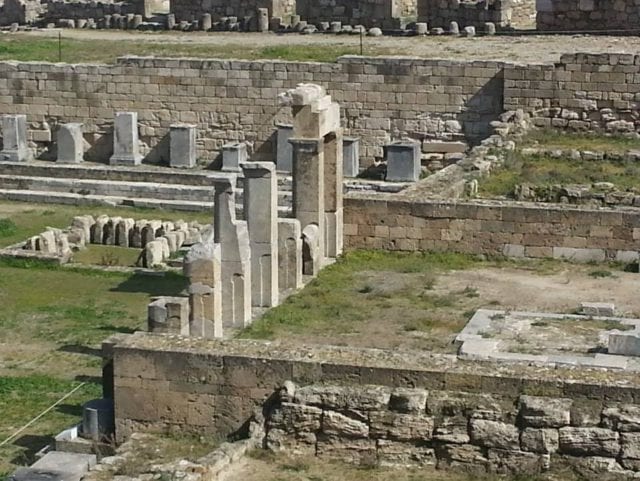 They emerged and blossomed for around 2000 years from  3600 until 1400 BC.
They inhabited Rhodes for many centuries in peace and also constructed their own settlements. They were also traders and were a dab hand with pottery. Actually the name Minoan is attributed to King Minos and it was offered to illustrate the pottery of that age!
They are also documented as being great farmers and they developed tools from wood to aid their work! As the Bronze Age came to pass, they upgraded these tools and used leather to strap the wooden handles.
They raised goats and other farm animals too and also grew their own foods such as wheat and other crops!
I think it is safe to say they were a very organized and skilled race of that time.
The Greek Achaeans
Following the Minoans came the Achaeans from the Greek mainland.
The Greek Achaeans had molded and developed an extremely dominant and forceful presence on the island come 1400 BC and this became well-known and its impact traveled far.
The Dorians
Centuries later the Dorians came to make their mark on the island.
They took over Rhodes and the three most famous towns on the island began to take shape. They accomplished rebuilding these towns which are still known andstanding today. They are namely Kamiros, Lindos and Ialyssos.
During this time period a new city was planned and constructed by a famous architect of that time.
His name was Hippodamus and he was from Miletus (an ancient Greek City) and he put into place the plans and the work for this town which is now known as The City of Rhodes!
Conclusion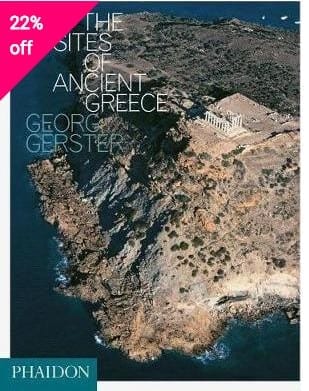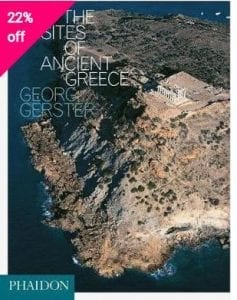 Now I have tried to keep it as simple as I can. It is not always easy when you look at the history involved. Of course this is not all, and there is more coming.
What amazes me, is all these people from generations ago were able to build what they built and live how they lived. Long before technology and 'how to' guides. They were skilled at what they did and I will always have a respect for that.
What are your thoughts?
If you have any questions, or you feel I could mention something else then just let me know! Leave a comment below and I will get back to you as soon as I can! I would love to hear from you.
Learn More About The History Of Rhodes Here. Click The Tour Buttons Below.