In this section, we are going to be discussing The East Coast Of Rhodes. Although not my favorite side of the island (I much prefer The West Coast), there is still a lot to see and do.
There are a lot of places that should not be missed such as Lindos, The Seven Springs, Kalithea Springs and some of the beautiful sandy beaches.
Covering a 102 Kilometer distance from Rhodes Town To Prasonisi, there is certainly a great deal to appreciate.
The problem is, it will be hard for you to decide what you want to enjoy unless you make a plan of what you would like to see, and when.
Here in this section, I am going to talk about the best places to visit on the East coast of the island. From here you can decide what it is you want to do and make your plan accordingly.
So, let me break down The East Coast of Rhodes for you and give you a more clear picture of what is on offer.
Let's Check Out The East Coast
As with the West Coast, I have given you a complete overview of the East Coast too. You will get to learn about the sites, some history, places to see and some of the important locations.
I also want to point out, that if you want to see the sites, you will need some form of transportation. Although a lot of the areas are on the local bus routes, you may find it more comfortable and convenient having your own transport. It is always more of an advantage to go where you want, when you want and for how long you want. Would you agree?
For the West Coast, I recommended that getting around would be best done by car. I think I can safely say that the East Coast is the same.
One of the issues on the East side of the island though is the traffic. The main highway between Rhodes Town and Lindos is extremely busy. The road is used by all forms of transport and this can sometimes be challenging for people who have not visited before and are not familiar with the area.
For this reason I would choose the more safe option of a car as opposed to two wheels or an ATV. The choice is of course yours though!
Important
In my opinion, one of the most common mistakes people make is not giving themselves enough time to see what is on offer.
For example.
A lot of people come here on holiday and rent a car with the idea in mind that the island is quite small and they can see it all in just a few hours. They take the car for one day only, and come back only seeing a fraction of what there is to see.
I think this is fine if you plan to see only one or two of the sites and historical locations, but if you are visiting Rhodes for the first time, then you need a lot longer.
There are thousands of years of history here, and there is no way it can all be seen and appreciated in one day.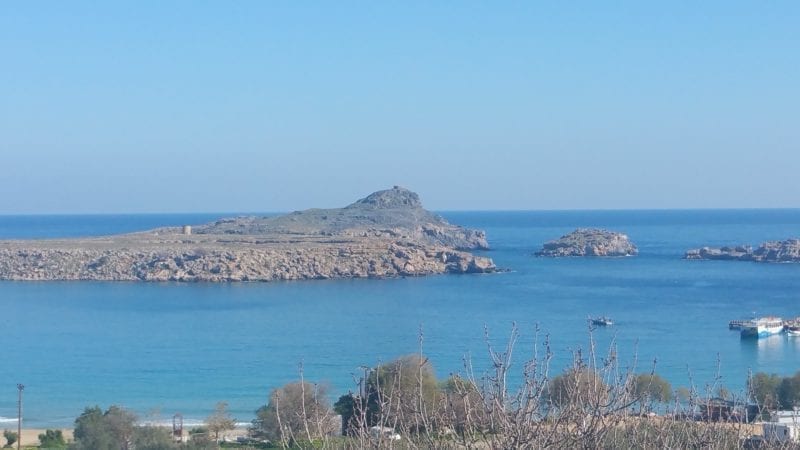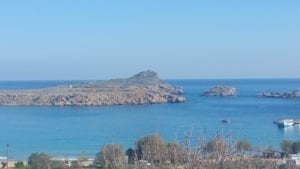 My Recommendation
I would give yourself 2 days to see the West coast, 2 Days to see the East coast, and another 1 or 2 days to see the inner part of the island. For sure, 6 or 7 days with a car, scooter, ATV will allow you to see as much as possible.
So, shall we get started? Feel free to have a good look around and be sure to ask me any questions in the comments should you need to.
Thanks
Click Below To Continue And Learn More About The East Coast Of Rhodes