I want to be honest and tell you from the start, that the village of Soroni In Rhodes is a place I have visited only a few times.
I have a good friend of mine who lives in this village, but more often that not, we arrange to meet in the middle and Ialyssos is the usual choice. This is the case, as Soroni is actually quite far out, and once there, you will find there is not that much to do.
It is a very small village, and you can pretty much drive through it all in approximately two minutes. While it is nice to see, it is not a place that you can spend many hours.
On saying that, I do know some things that you may find helpful, and I wanted to share them with you here.
The Village Itself
Soroni is located down the west coast of the island and is 24 Kilometers from the city of Rhodes and 3 Kilometers from Theologos.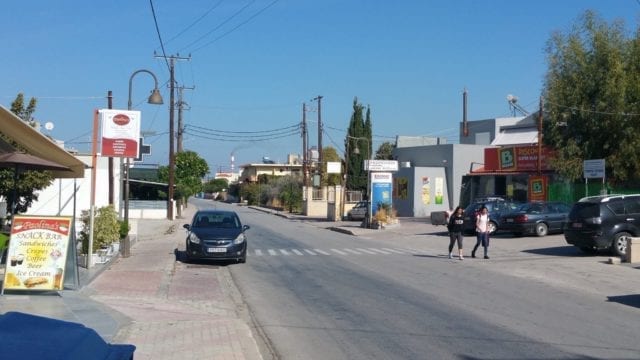 Again, the main road from the city passes through the village, as it does with Ixia, Ialyssos, Kremasti, Paradisi and Theologos. In fact, the main road we are talking about, is the same road that encompasses all of the island.
Soroni has a population of around 1500 people and when you pass through, you will see many of them frequenting the coffee shops and other small outlets.
As I say, you will not find a great deal happening in the village. People get on with their own lives and with the exception of a few shops, a nice church and a small beach, there is little else.
However, if you do pass through, the beach is very nice for relaxing and there is a beautiful taverna here where you can eat some really good Greek food and enjoy the sea view. Something not to miss.
Agriculture
If you take a look at the information on the page 'Occupations In Greece', you will see I mentioned different jobs that the locals undertake on the island which are not always seen by the tourists.
Local Greek people like to take care about their olive trees and they spend a lot of time growing foods. Soroni is a perfect example of where this takes place. As you approach, you will see lots of olive trees lining the road and very often you will see the owners gathering the olives for making their olive oil.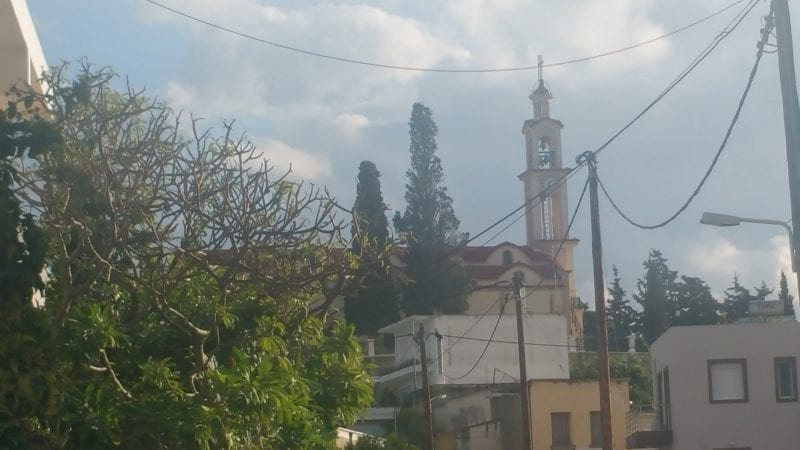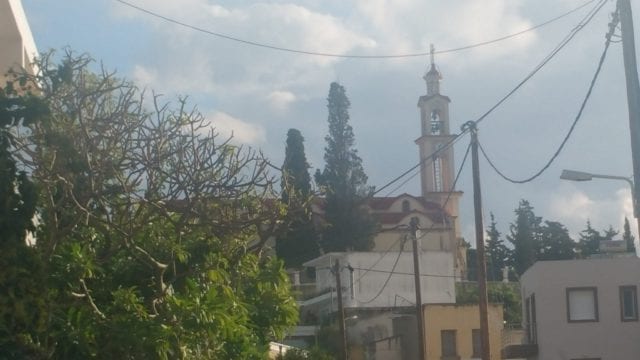 Also, there is often a small stall set up by one of these local people. Here you can taste and purchase olives, olive oil and other delicacies which they have produced.
There is a lot of beautiful open land where you will see people hard at work growing foods, which later will be distributed around the area for shops to sell. There are also some beautiful vineyards in this area.
Events
One thing I know that is not to be missed, is the annual festivities that take place in the village.
Every year on the 29th and 30th of July there is a religious celebration held at the Agios Soulas Chapel. These dates reflect the Chapels Saints Day and you will see a huge gathering in the area by people from all over the island. It is one of the largest celebrations the island has.
You will see lots going on from horse races, competitions and Greek dancing. It all takes place on the local fields around the Soroni area. So if you are on the island of Rhodes on these dates, be sure to stop by.
Overall
Although Soroni in Rhodes is a small, quiet and typical Greek village, I really do like it. Even though there is not a great deal going on from one day to the next (except the festivity mentioned above), it is a nice place to meet the locals.
A couple of times I have sat in the coffee shops and observed the Greeks going about their business. It is a very relaxing place and if you are in the area, I would not miss the opportunity to meet some of the real Rhodian people and taste some of the local foods.
The only eye sore you will find is the power station that supplies electricity to all of the island. Hardly a tourist attraction, but many people still stop to look at it. Including me, I took a photograph for you. See it on the Gallery above 🙂
See The Sunset From Soroni – Check the Short Video Here!
Well, that pretty much covers Soroni.
I know there is not a massive amount of information to offer you about this small village, but if you have anything you want to ask, feel free to leave me a comment below and I will get back to you.
Have you passed through Soroni at all during your visit to the island? Let me know, I would love to hear about your experiences!
Thanks for reading.
Chris
Click From Below To Continue And Learn More About The West Coast Of Rhodes.