Mario Lago was born in Savona (North West Italy) in 1878. He was an Italian Diplomat, Politician, Statesman and Legislator.
He played an important role during his time on the island of Rhodes and he was the appointed Governor of all the Aegean Islands from 1922 until 1936.
First off, please let me say, when it comes to politicians and law, I will admit it is not my field. To be honest, it does not really interest me at all. I do not want to make this website political, so I will say what I feel is important to say about Mario Lago and the history of Rhodes, and I will leave it at that!
The Italian Rule Of Rhodes
It was in September 1911 that The Kingdom Of Italy went to war with The Ottoman Empire. It is known, that back during these times almost 3.5 million Italians had left their homeland and the aim was to find different locations for its surplus natives abroad.
Italy had a massive strike force when it came to naval activities, and after forcing The Ottoman Empire into peace talks (they stopped the delivery of weapons) they landed on Rhodes in May 1912. It was only a matter of a few days before they had taken over the island completely.
At the same time they also landed on the island of Kos, and then 10 other islands. 12 in total. These were then called the Dodecanese Islands (meaning 12 islands), for which they are still known today. (They were originally called The Southern Sporades).
In actual fact The Dodecanese is made up of 13 islands as they also occupied an extra one called Kastelorizo. The Italians found the number 13 to be unlucky though (like most) so the name Dodecanese was kept in place.
Mario Lago – The Governor Of The Dodecanese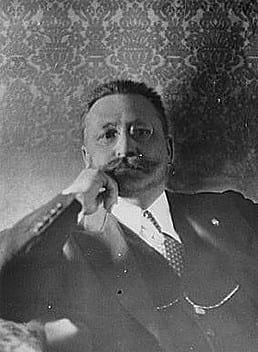 After the year 1920, The Dodecanese became a Civil Administration. It was Mario Lago who was appointed The Governor in 1923.
It was this man who saw potential in the islands. He could see ahead and understand what a great opportunity he had to create something beneficial and rewarding. From here, tourism started to develop.
He went on to liaise with Florestano Di Fausto (A Roman Architect) and they set out on an action plan to restore some of the older classical structures in Rhodes as well as some luxury refurbishments and new buildings.
For example, The Hospital used by The Knights Of Saint John was transformed into what is now known as The Archaeological Museum.
A massive hotel was built on the North tip of the island which was then called The Grand Albergo Delle Rose, which means The Grand Hotel Of Roses. This structure today houses The Casino Of Rhodes.
The new market place was built next to Mandraki Harbor which is still there today. It houses many food outlets and it is a beautiful place to relax.
The Evangelismos Church was constructed also at the entrance to the harbor where The Colossus is said to have stood centuries before.
So much work took place and the efforts of Mario Lago and Florestano Di Fausto (among other architects) really transformed Rhodes into a place of luxury. It attracted thousands of people to the island and most of the structures still stand today attracting millions of visitors from all over the world.
The Integration Of Communities
During this period, a lot of integration was needed between the communities. Let us not forget, that although The Kingdom Of Italy occupied and controlled the island, there were still Greek, Jewish and Turkish people residing here.
Under the fascist government of Benito Mussolini, Mario Lago was able to bring these communities together. Simple things such as coffee shops became a place for people to get together. Price lists were fixed in both Greek and Italian to accommodate everyone.
He arranged for all children to be educated in Italian while at school, but classes were also made available in Greek as extra tuition outside of schools.
He also arranged for marriage to be allowed across the board.
All the efforts of Mario Lago became known as 'The Golden Age'. He was able to take the island of Rhodes and turn it into a place of culture and the economy became highly profitable with most people living in harmony with one another.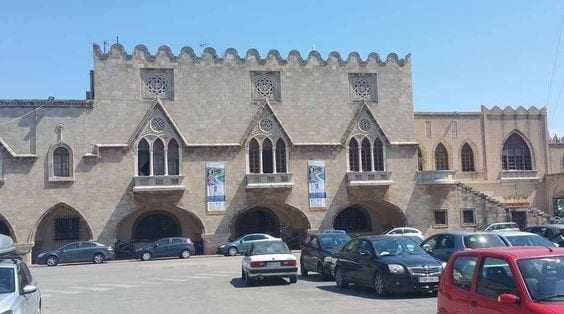 After Governor Mario Lago
It was in December 1936 that he was superseded by a leader of the fascist party who went by the name Cesare Maria De Vecchi. From here things changed once more and a lot of the work carried out previously was undone.
Mario Lago died in 1950 in Capri – Metropolitan City Of Naples, Italy.
In my opinion it is a shame that a lot of the work done by The Governor was changed by his successor. He was able to turn the island of Rhodes into something very special and in difficult times too.
Thankfully, a lot of his creations are still here for you to appreciate.
Have you been to Rhodes and seen some of his work? The Evangelismos Church, The Governors Mansion or The New Market? I would love to hear from all of you out there.
Let me know your thoughts by leaving a comment below, they are important to me.
Click From Below To Learn More About Some Important Historical Figures In Rhodes