Of course if you ever decide you would like to undertake some sightseeing on Rhodes there are numerous places you can visit. Let's face it, you come to a place to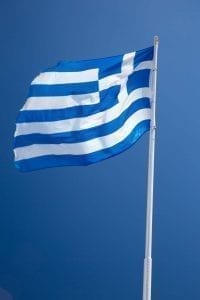 see what it has to offer with regard to history and beauty!
Well the island of Rhodes is just the place and some of the attractions are simply breathtaking!
A lot of people have problems when it comes to the sites. What to see? Where to go? How to get there?
Here I want to show you around the island's places of interest. This way you will be able to decide what places are of interest to you, where they are and what to expect.
Whether you want the peace of a quiet beach to soak in the sun or you would like to see the Old Medieval City in all its glory, there is definitely something for everyone here on the island of sun! You can even visit Rodini Park, and although you are close to the middle of a city, you would never believe it once inside.
The question is, where do you start? Well, to be honest, it does't really matter as long as you do not miss anything out 🙂
What I want to do here is guide you through the sites and allow you to dive further into the areas of interest. Naturally there are a thousand of things to see and do in Rhodes so I will divide them up as not to swamp you with information all at once.
Take your choice from the tour buttons below 🙂
If you need any extra information, don't forget I am here and am happy to answer any questions you may have! Leave a comment below or feel free to contact me if you prefer!
Check out this video below for a preview of the things to see on the island.
Click Below And Start Your Sight Seeing Tour Of Of Rhodes.